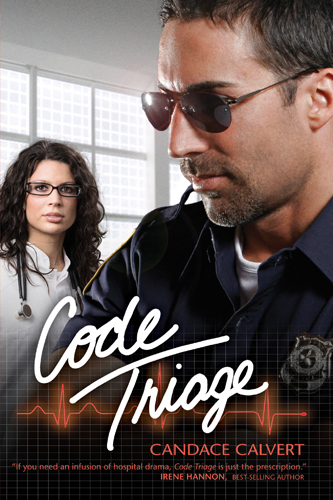 Title:
Code Triage
Author:
Candace Calvert
Blog:
Genre Reviews
Link to Giveaway:
Giveaway: Code Triage
Genre:
Christian fiction
How to enter:
To enter, leave a comment to the giveaway post asking to be entered. Please also leave some way to contact you--or follow the blog so you can see the winner announcement. Also include the name of one of the previous novels in this series (which can be found in the review).
Entry deadline:
noon (Central Time)

on Oct. 7, 2010
Restrictions:
USA & Canada residents only
Happy Reading!
Posted by Jane from
Mozi Esmé