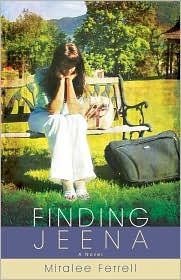 Title:
Finding Jeena
Author: Miralee Ferrell
Blog: Edgy Inspirational Author blog
Genre: Christian fiction
How to enter:
Comment on the giveaway post answering: Have you ever dreamed about starting over in a new place/city? Have you done that and if so, what happened?
Entry deadline:
Winned picked next Sunday
Restrictions:
?
Happy Reading!